SME SCHMID – Your partner for new and used pasta machines and entire production lines
Sustainable solutions along the entire value chain
The company was founded by Werner Schmid as a one-man operation in 1982. As a former plant manager of a Swiss pasta production facility with various locations, he came up with the idea of relocating pasta production lines.
The first phase included the construction of a production hall in Göfis, where the pasta production lines were examined and delivered to customers worldwide, and then assembled and commissioned. Only a few years after founding the company, Werner Schmid expanded his company with the production of conveyance and lifting technology.
When Stephan and Christian Schmid took over the company in 2000, these two subsidiary departments were merged into Schmid Anlagenbau GmbH (www.schmidgroup.at) on the one hand and SME SCHMID PAMA GmbH on the other hand.
In autumn 2021, SME SCHMID took over the production and service of the KELPA Kellermeier pasta systems. Today, pasta machines, spätzle systems and the associated process technology are produced at the Satteins site. As well as this, SME SCHMID is able to procure used machines and systems as required and relocate them thanks to many years of global market experience.
Whether it be used and new machinery, production facilities or a combination of both – we support you in making the most of your idea.
---
Contact person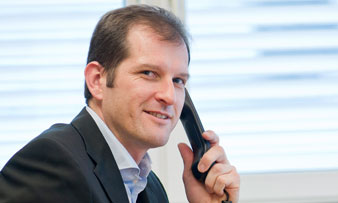 Dipl. Ing. Christian Schmid
Managing Director
Phone +43 5524 22 700
Mobile +43 664 113 14 51
info@sme-schmid.at
Used/new
Used and new machines and production facilities or a combination thereof – we have 35 years of experience in the acquisition, planning and operational commissioning of the facilities.
Advice/planning
Dismantling
Relocation/transport logistics
Assembly/commissioning
Maintenance
Retrofitting
Sell a machine/finding a buyer
Are you looking to sell a pasta production line?
We will buy your used pasta-making machine or help you find a buyer for your machine.
We evaluate your pasta production lines according to their age, condition and market trends.
Contact us!
Used pasta production lines
Thanks to our numerous contacts around the world, we can find the right machine for your needs.
Contact us!
info@sme-schmid.at
+43 (0)720 303 043
Our specialists are happy to advise you!