News
KELPA goes Schmid Kellermeier machinery and production equipment: takeover of service and production Since 1982 we have specialised in the worldwide procurement,
An entire pasta factory with an output capacity of 40,000 metric tons per year is relocated from Switzerland to Jordan. Production includes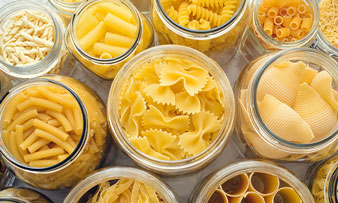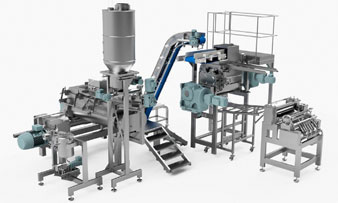 SME SCHMID plans and develops machines and complete systems for the production of pasta such as penne, fusilli, croissants, croissants, spirals, ribbon noodles or spätzle – perfectly tailored to operational and economic requirements.
Our pasta systems:
Short-cut production line
Dough belt system
Spätzle line
Belt or cell silos
Conveying systems
Raw-materials handling

Receipt of raw materials, silos, mixing, sifting, conveying

Pasta production lines

Short-cut and long-cut pasta production lines, nidi/lasagne production lines

Storage of finished products

Big bags, silo cells, belt silos

Packaging

Machines for tubular and standing bags, boxing machines, shrink-wrapping

Palletisation/materials handling technology

Conveyor belt, box conveyors, palletisers, pallet movers

Storage/shipment

Storage systems, internal transport, order combination, shipment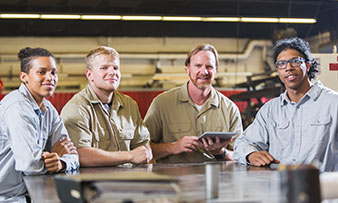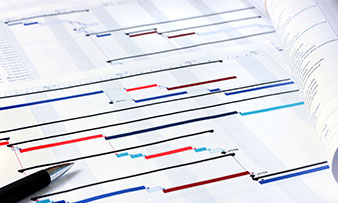 From factory planning and optimisation and the entire planning process through to factory commissioning.
Your benefits:
SME SCHMID has the requisite expertise and more than 35 years of experience in efficient and effective planning of the pasta production lines in an existing building through to the complete planning of a factory with the equipping of a new building.
Many years of experience in the planning and optimisation of pasta production facilities
Excellent value-added processes through specialised industry knowledge
Use of innovative planning, optimisation, simulation and visualisation tools, including 3D-printed model for the early avoidance of planning errors as well as for the simplification of decision-making and approval processes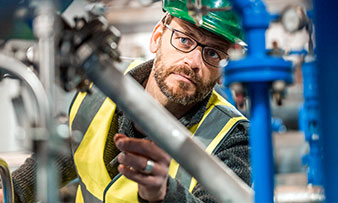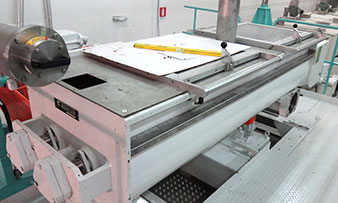 The shipping and relocation of pasta production lines as well as entire pasta factories with the specialists. The core competence of SME SCHMID is the relocation or shipping of individual pasta production lines through to entire pasta factories. This generally includes execution of the entire process for both buyer and seller, as well as the transport between the two parties to the transaction.
Used/new
Used and new machines and production facilities or a combination thereof – we have 35 years of experience in the acquisition, planning and operational commissioning of the facilities.
Advice/planning
Dismantling
Relocation/transport logistics
Assembly/commissioning
Maintenance
Retrofitting
Sell a machine/finding a buyer
Are you looking to sell a pasta production line? We will buy your used pasta-making machine or help you find a buyer for your machine. We evaluate your pasta production lines according to their age, condition and market trends.

Contact us!

info@sme-schmid.at
+43 (0)720 303 043
Used pasta production lines
Thanks to our numerous contacts around the world, we can find the right machine for your needs.

Contact us!

info@sme-schmid.at
+43 (0)720 303 043
Our specialists are happy to advise you!